Topic 2:
Vaping Terms and Definitions
Please review both steps below.
When you have completed your review, scroll down to click the CONTINUE or NEXT TOPIC button at the bottom of the page to proceed to the next topic.
Step 1 of 2: E-Cigarette / Vaping Systems
1. Closed Pod System
A closed pod system uses disposable e-liquid pods. These devices can be recharged and the disposable pods can be replaced with compatible new pods.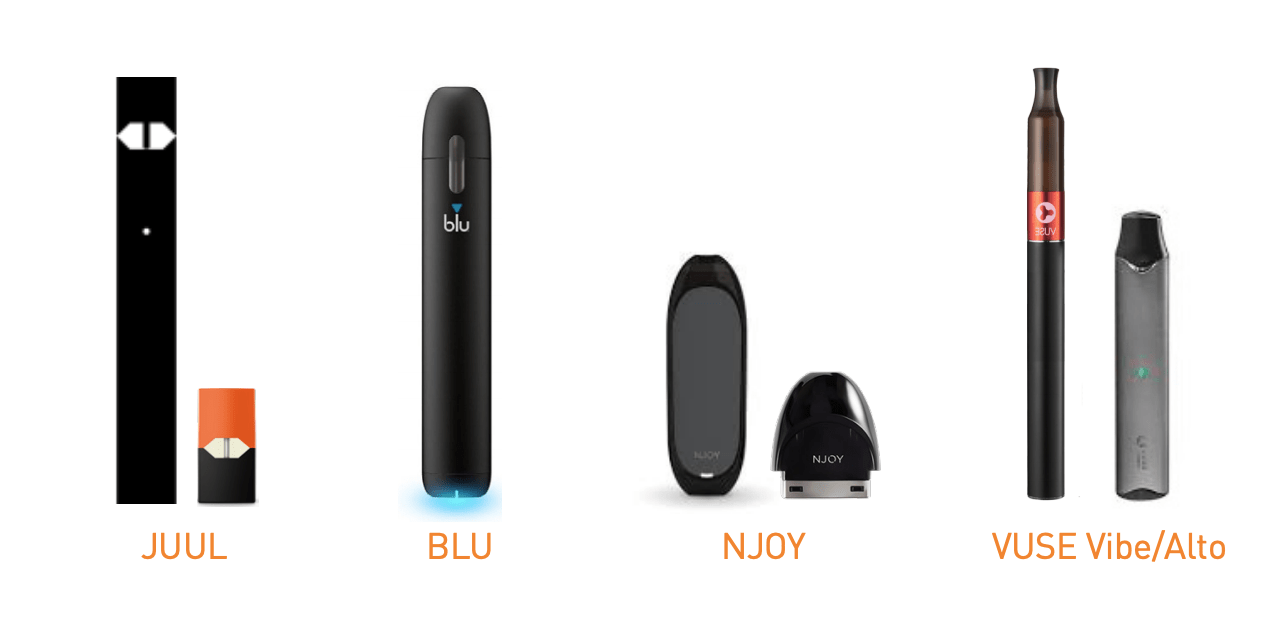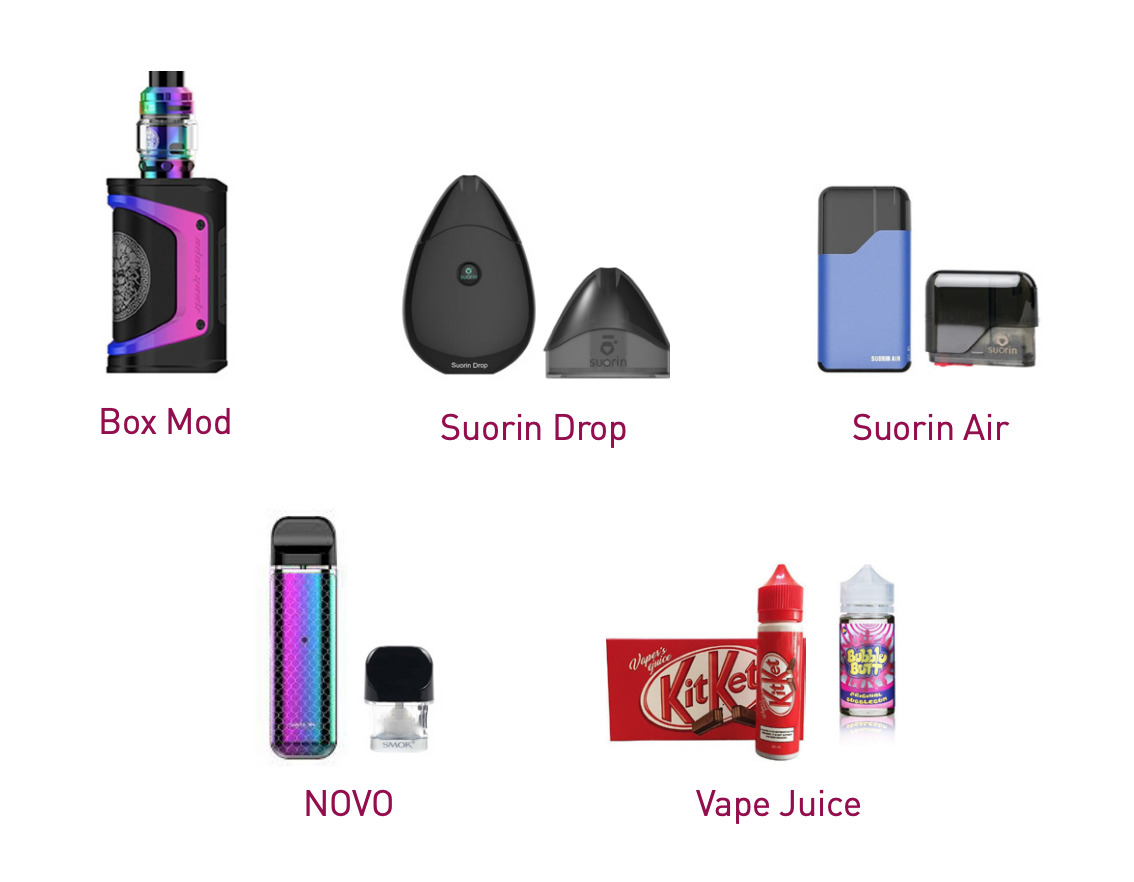 2. Open / Refillables
These systems require vape juice and come in 3 varieties: box mods, pens, and refillable pods. These devices are continuously refilled instead of being disposed.
3. Disposables
These devices are not refillable. They are intended for one-time use and typically contain around 200 puffs.

Step 2 of 2: Terms and Definitions
Click on each term below to read the definition.